I use Garmin Connect to record and track my workouts. Since this is winter, mostly I've been doing workouts on the kayak ergometer ("erg"). Every now and then it gets warm and I can get out for a bike ride, but when it's too cold I do three workouts a week on the erg. I put them into Garmin Connect as "Indoor Cardio", because it's the closest thing in their list of activity types to what I actually do. But Garmin Connect can't seem to decide what to do with that. The list they present is semi-hierarchical – it shows "Running", then a list of sub-categories of running (like "Street Running", "Track Running", etc., then a line, then "Cycling", then a list of sub-categories of cycling, then a line, then "Fitness Equipment" and a list of sub-categories including "Indoor Cardio", then other categories and sub-categories. Paddling is in the "Other" category.
On my dashboard, there is a graph called "Activity Time" that shows my daily activity time. And this is the thing that drives me up the wall. Because in spite of the fact that "Indoor Cardio" is in the "Fitness Equipment" category, if you look at this graph for any time up until the beginning of this month, my erg time shows up as "Other":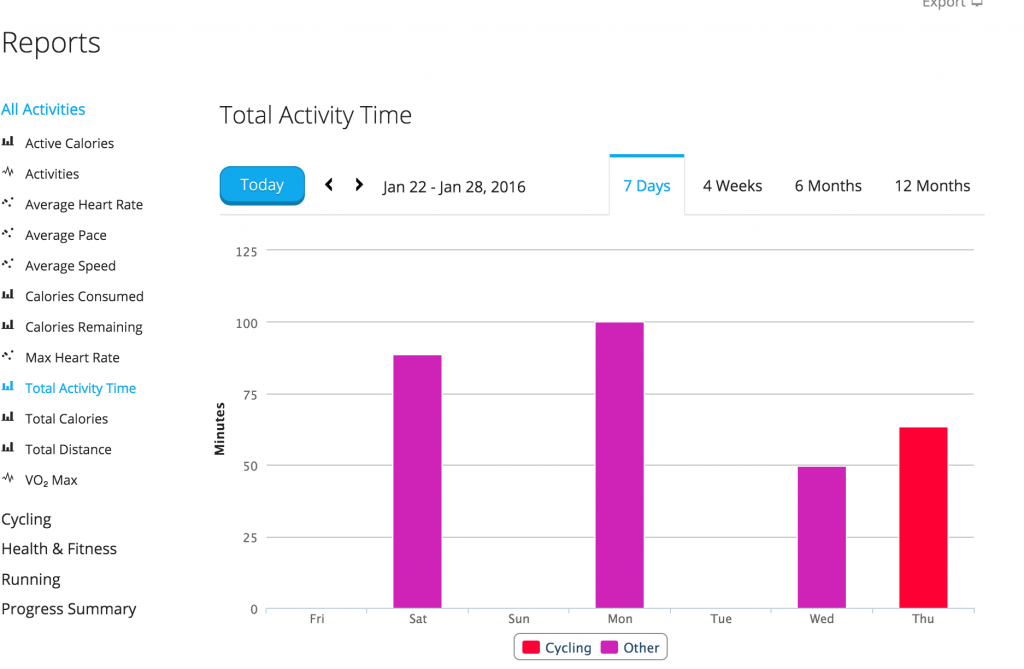 And then for a couple of weeks, they seemed to have gotten it right and started labelling it "Fitness Equipment":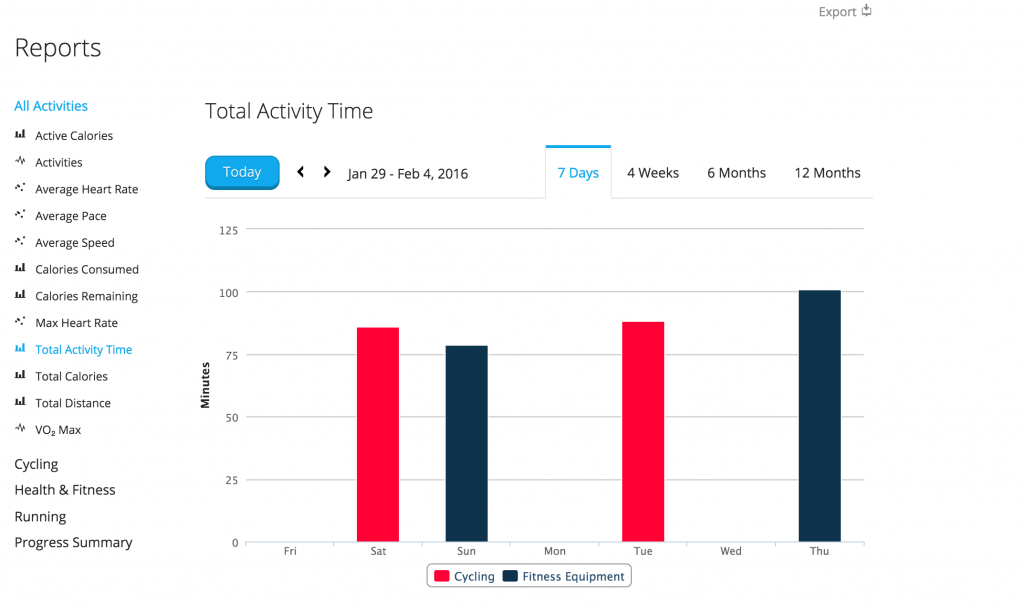 But this week they suddenly just decided to break things entirely, and now my erging activities don't show up on the "Total Activity Time" graph at all: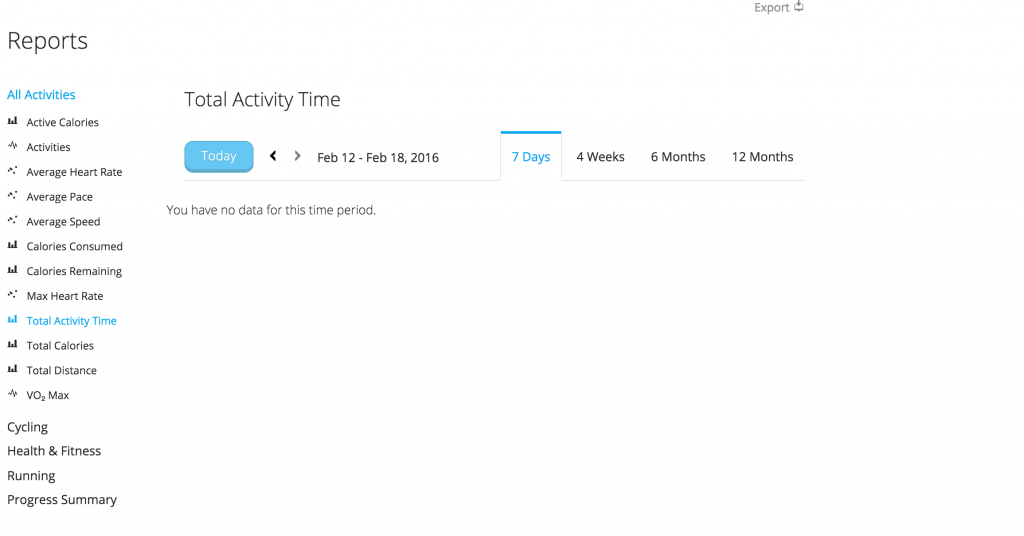 And strangely, not only does it show up in the "Active Calories" graph, it's there as "Fitness Equipment":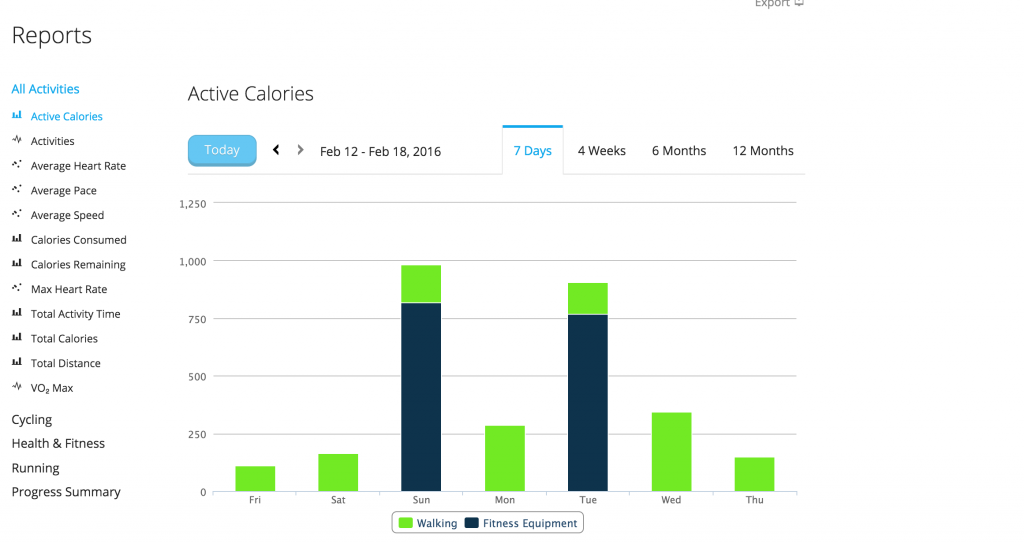 Way to go guys.