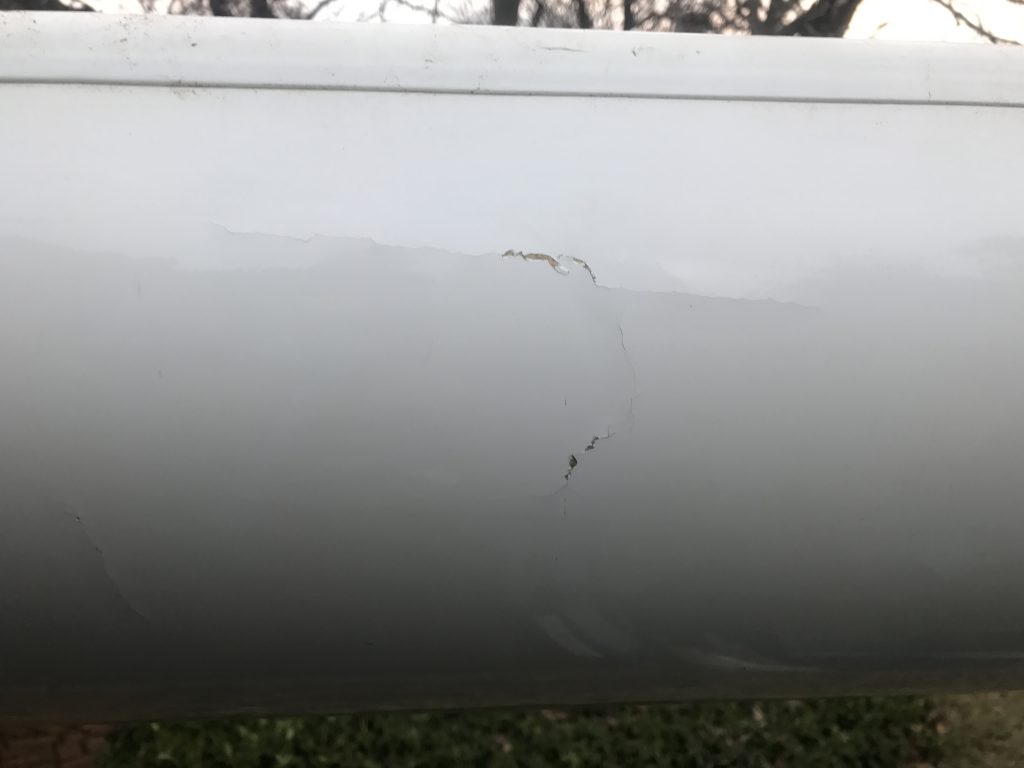 In the continuing tension between "wanting my lovely boat to stay lovely" and "wanted my boat to look like I've gotten good use out of it", I've been leaning towards the "looking used" end of the spectrum. But I think I've gone a bit too far this time. Sometime in the last couple paddles, I've put some nasty looking cracks in my lovely Epic V10 Sport. I'm betting it's the time from my video the other day where I paddled amongst ice floes. My local Epic dealer is closed this month, but I'm thinking I should probably keep it off the water until somebody can evaluate it and see how extensive and expensive the repair is going to be.
So while I hadn't planned to start paddling the V12 while the river was still roiling and boiling like it is now, I guess it's the best choice for now. Except when I went to get it from the rack, I discovered it was absolutely full of water. I couldn't lift it, it was so bad. I wasn't sure where the water was getting in until I turned it on its side and water started pouring out from the water line seam. Shit, I knew this boat was in bad shape, but I didn't realize it was so bad. After spending some time pouring water out the drain hole, I picked it up and realized there were chunks of ice bouncing around inside the hull as well. Hopefully, those will melt over the next day or so.
My last option, and it's not a great one either, is to get my ancient "Fat Oscar" V10 Sport back from the guy I loaned it to. I call it "Fat Oscar" because it was the first generation of V10 Sport and the cockpit "bucket" is hugely wide. Even at my heaviest, I've had to put pads on the insides to keep from wallowing around. Oscar Chalupsky is infamous for how much weight he used to gain in the off season and then lose in time for Molokai, so the joke is he designed it when he was at his heaviest. This one is "club layup", meaning it's heavy as hell, but also more robust than my "ultra layup" light but injured boat. It also has the drawback that it has an open venturi drain rather than the kick open scupper drain that the new boat has. Which means either I'll be sitting with a crotch full of freezing cold water, or I could cover the drain with duct tape and hope it holds until I finish.