I'm slowly ramping up to start a drone business. I have the website https://RochDrone.com/ with copious design help from Bob Raymonda, I have business cards (also designed by Bob), I've just filed a DBA, and I'm about to start advertising.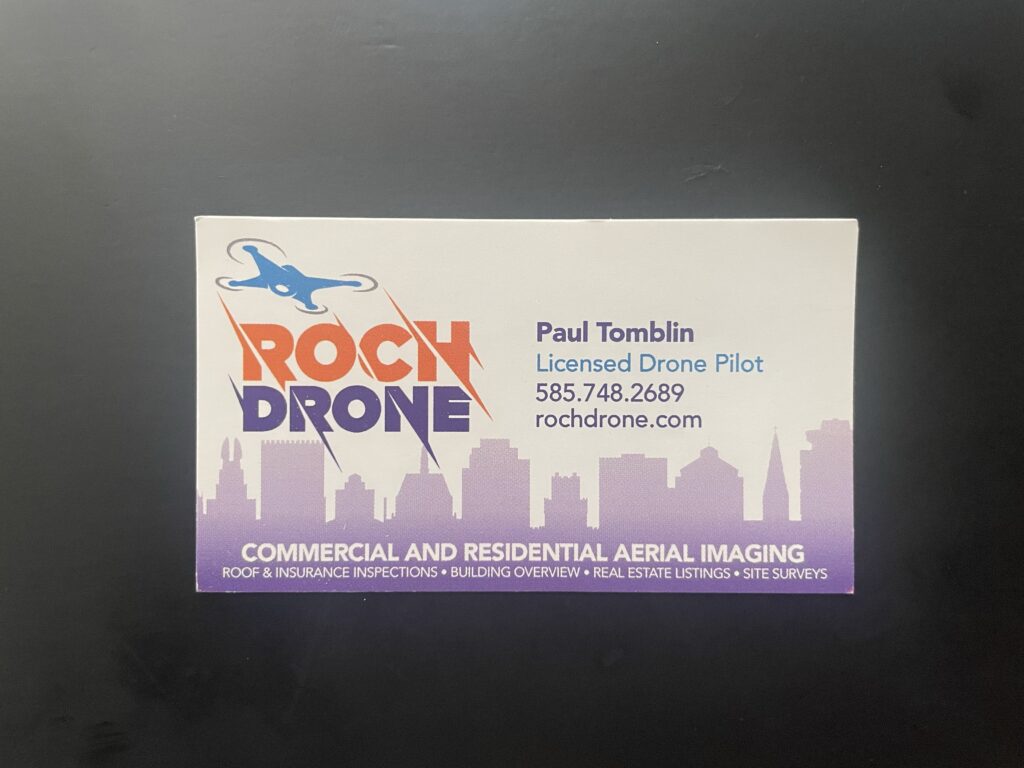 Funny aside here: Notice that the URL is https rather than http. I've got several websites hosted on my server, and I've been resisting for years getting certificates for them all and redirecting from http to https. I figured it would be a full weekend type job. But what I discovered once I decided that it was a major requirement if I'm going to run a business website on my server was that basically I had to install a script and run it, answering a couple of questions mostly with defaults it provided, and I was done in 20 minutes. And 10 of that was thinking it wasn't working because I accidentally forwarded the wrong port on my router.
The goal of the business was originally was to get my neighbors to pay me to get a look up on their roofs to see if their gutters are full of leaves or they have a shingle lifting or an obvious leaking spot at a chimney or a vent pipe. I mean, I would have paid for that when I had contractors telling me my gutters were full and I should pay them hundreds of dollars to clean them. But when I talk to other people, they don't seem all that enthused. Well, maybe when they see the ad they'll come around.
Alternatively, there's a lot of real estate listings that would be improved by some nice drone shots. Or maybe contractors who'd like a look at a roof before they start estimating. Or home owners who'd like before and after shots of what the contractor has done. Or maybe weddings or graduating classes who'd like a cool video group picture. Or (and this one I didn't think of, but I got approached by two rappers) an overhead shot in a music video.
I never thought this would become a full time job. What I'm hoping for is for it to grow to the point where I've got one or two shoots a week. But first, I've got to drive traffic to my website. Having a link here on my blog couldn't hurt.
I'm trying to decide if I want my drone stuff to move to a separate YouTube channel. I worry that going forward it's probably going to be the only content on my channel and I don't want to make a new channel and starve my existing one.