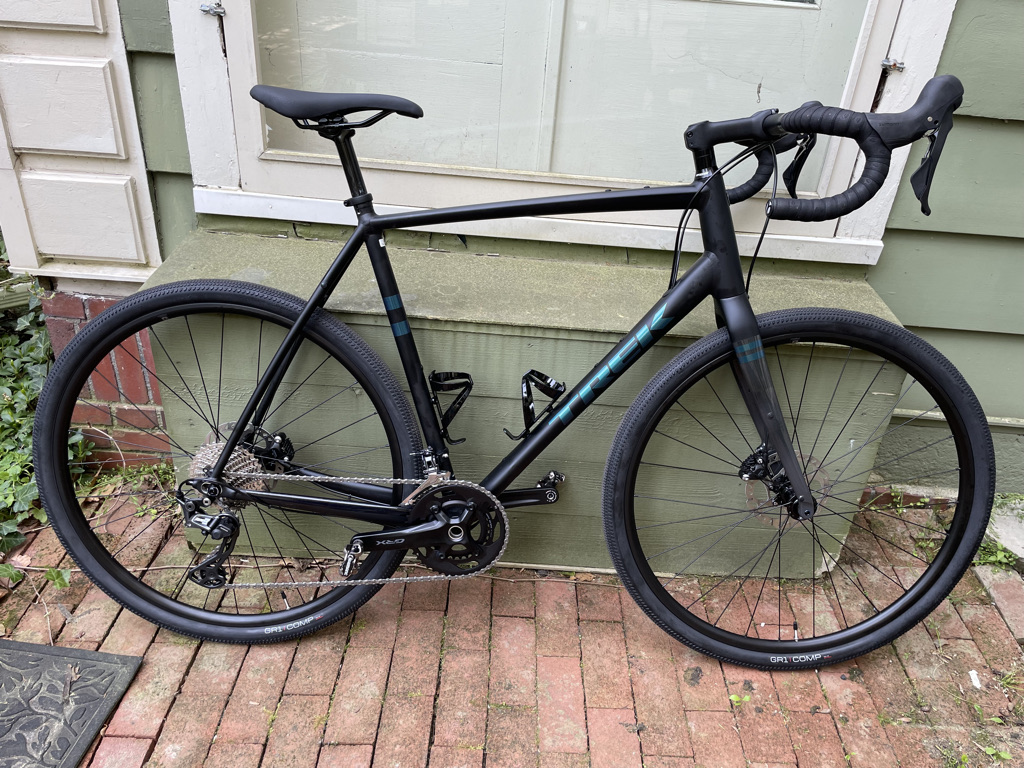 I bought a new bike. First time I've bought a brand new bike since 1993. First drop bar bike I've ridden since the 1980s. It's a thing of beauty, isn't it?
It's a Trek Checkpoint ALR5 gravel bike. It's got hydraulic disc brakes and a 2×11 Shimano GRX drive train, and a light weight aluminum frame. My old 1993 Nishiki Rockhound had manual cantilever brakes, a 3×7 Shimano Deore DX drive train and a steel and chromoly frame. The aluminum frame is stiffer and it rides a bit harsher, but other than that, and the shifters on the brake levers ("brifters"?) take a bit of getting used to, but otherwise it's a dream. Those hydraulic brakes are amazingly grabby. I haven't tried any big climbs like Rich's Dugway but there seems to be a good range of gears. And it's so light!
I have done two rides on it, and set numerous PRs on both rides. I probably would have set more but for today's ride I had a huge head wind for parts of it, especially the long drag up East Avenue from Fairport.